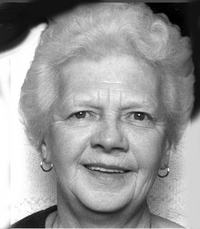 Donna Lee Avery 1938 ~ 2008

Donna Lee Avery passed away on May 4, 2008, in West Jordan, UT. She was born May 3, 1938, to Luvern and Louise Lange, in Chicago, Ill.

She married Reese "LaMar" Avery, November 19, 1976 in West Jordan, UT. She enjoyed going to Wendover, was a great cook, and loved camping with her family.

Survived by her husband LaMar, 10 children, 36 grandchildren, 43 great-grandchildren, two sisters, and a brother.

Published in the Salt Lake Tribune on 5/7/2008.